Ice Ball Maker Mold
Today's sale ends in:
Current prices go back to old prices when sale ends
Regular price
$13.99
Sale price
$22.99
Unit price
per
The most convenient ice hockey mold, a must-have in summer
FEATURES:
Large Ice Ball Molds - It's proven that round ice lasts longer. Our silicone sphere molds create 2.16inch large ice balls. More than a novelty, big ice melts/dilutes more slowly, making them ideal for your Old Fashioned, Scotch, Bourbon, or Blended Whiskey.
Flexible Molds - Unlike the traditional stiff plastic ice cube trays, these ice sphere molds are extraordinarily flexible, and their unique design makes it easy to fill, easy to use and easy to clean.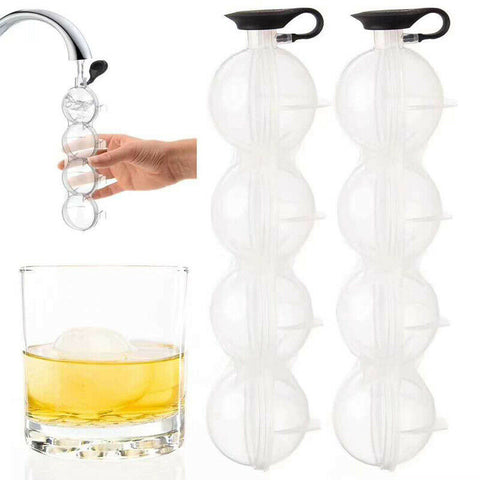 Perfect for Craft Cocktails - Use them for your cocktail, popsicles, iced coffee, infused fruit, infused mint for Mojitos, or frozen lemonade. Our molds make slow-melting ice cubes that produce the best-chilled drinks.
SPECIFICATIONS:
Material: Silicone, PP
Size: 5.5cm x 23cm / 2.2

″x 9.1″

Package Include: 1 x Ice Ball Maker Mold
---